Over the Moon Puppet Theatre!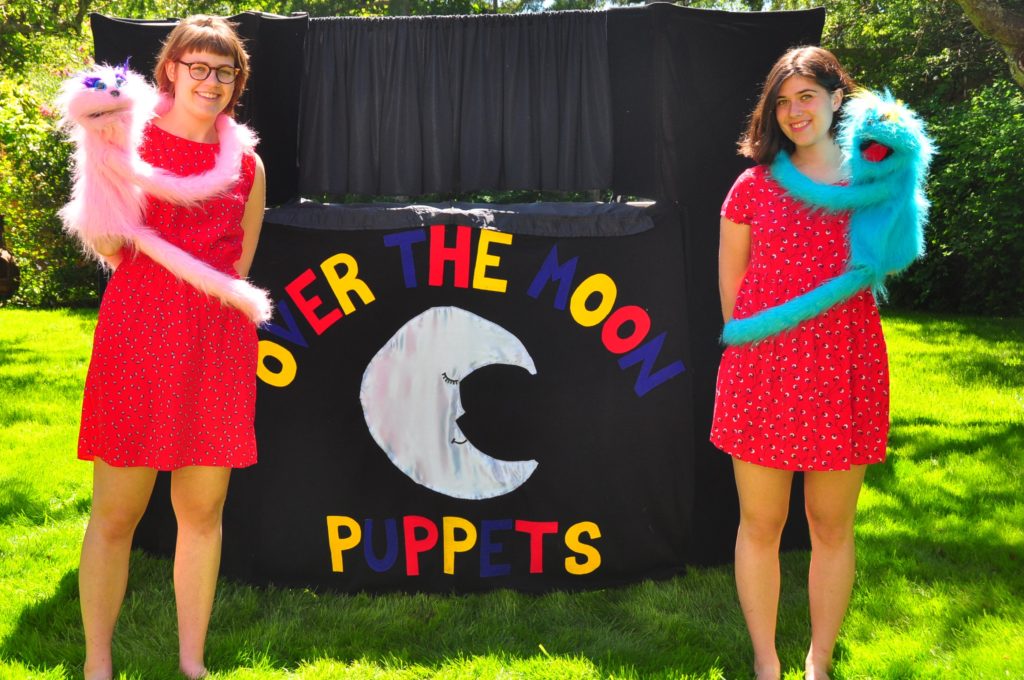 *As of July 2022 Over the Moon Puppets is currently not booking in-person shows or workshops. Contact us about potential creative collaborations or puppet consultations!*
Over the Moon Puppet Company performs fun, interactive puppet shows for children and the childlike wonder within us all! We are based in Victoria BC and have performed all over the Island. We perform at private functions such as birthdays, holiday parties, corporate parties, charity parties, and special events, as well as at markets, libraries, recreation centres, camps, and schools!
We have a large repertoire of original hand and shadow puppet plays perfect for all ages and occasions. We also have wide variety of crafts and workshops, including making your very own puppet.
We have experience performing in libraries, community halls, gymnasiums, schools, barns, beaches, and at outdoor farmer markets, and are excited to bring our shows and crafts to you!
Our Puppeteers!
Sophie and Kiley met working for the Islandlink Library Federation's Travelling Puppet Show in 2017, and fell in love with puppetry. Unfortunately, funding for the program was discontinued, but Sophie and Kiley knew they had to keep going on their puppetry journey! Thus, they formed
Over the Moon Puppet Theatre,
a true passion project fueled by a desire to bring children funny and relevant educational content.